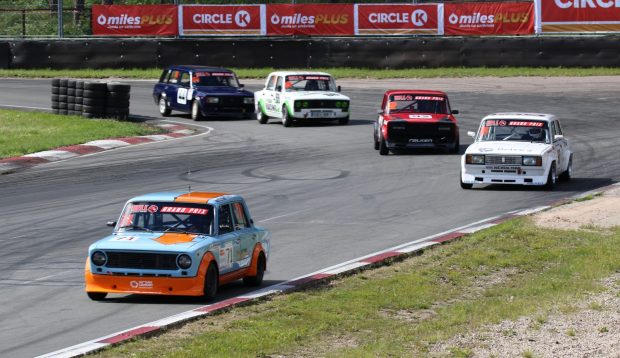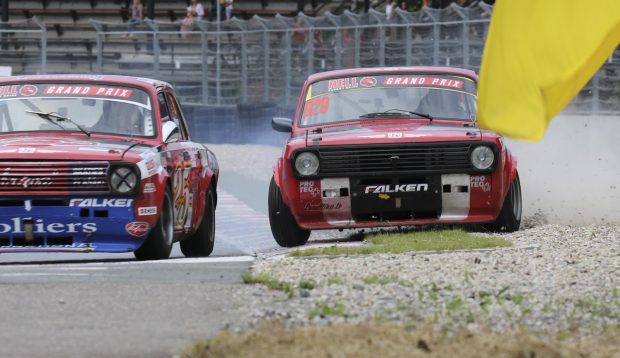 LATVIAN NASCAR TO ROCK BIKERNIEKI RACETRACK THIS WEEKEND
Only once in a year Bikernieki racetrack turns into Nascar track – that's how we are calling the oval configuration of Bikernieki racetrack. On Saturday, July 28, Riga will welcome Baltic Touring Car Championship fourth round "MOTUL Grand Prix" with historic car series "Dzintara aplis" and "Hankook Trophy" class participants.
It was only a year ago when touring car participants returned to this specific configuration on the Bikernieki track to take the first LATVIA NASCAR race. July 28th promises to be an exciting event with fast cars and yowling tyres.
"This unusual configuration of the Bikernieki racetrack is much more interesting for the viewers, because the Oval track is relatively short and the cars drive past every 50 seconds average," tells Andis Meilands, the organizer of "MOTUL Grand Prix".
In the coming weekend we will see "Hankook Trophy" National class, Super 1600 and LADA Open participants as well as historic car series "Dzintara aplis" VAZ and Volga classes.
The ticket pre-sale price is only 3 Eur (Bilesu Serviss ticket offices and online www.bilesuserviss.lv). On race day – 5 Eur. Free entrance for children up to 12 years of age (accompanied by adults), pensioners and people with disabilities (must show valid document).
MOTUL Grand Prix sponsors: "APE motors" and "Hankook". Official car from "Auto Blitz", media partners :"Delfi", magazine "Klubs", radio "Star FM", "iAuto". Support: "Latvijas automobiļu federācija", "Jacob's Creek" and "GRIFS AG".