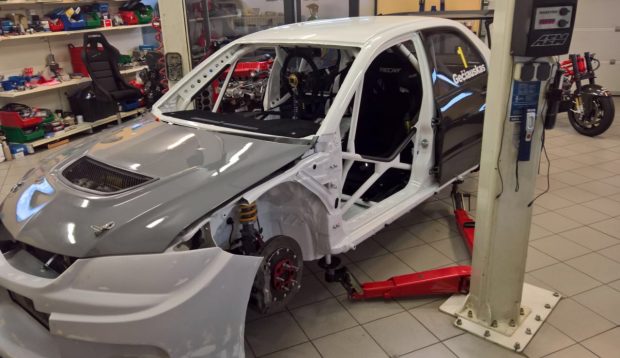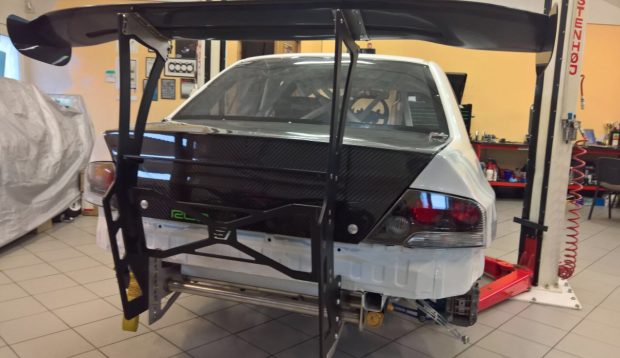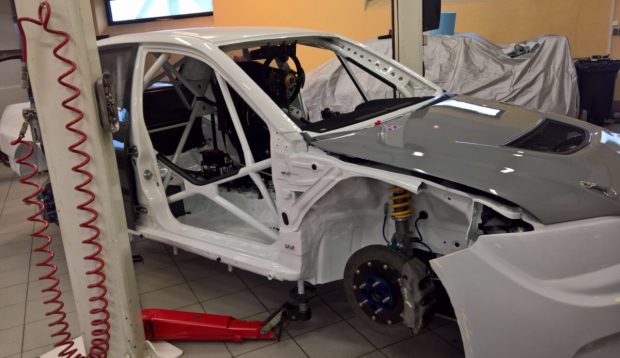 ARŪNAS GEČIAUSKAS: MY FIRST TRACK DAY CAR WAS EVO WHICH I CRASHED
Arūnas Gečiauskas has an extensive background in time attack series and Fast Lap race events. Last year, he made a surprise entry for the Riga Summer Race. He came, he saw, he conquered. In his debut in Bikernieki race track, he won both races with his more than powerful Mitsubishi EVO VIII. He is once again coming to Riga for DeWALT Grand Prix to battle the Baltic's fastest racers.
Why have you chosen Mitsubishi EVO VIII as your battle weapon? And can you tell us more what's under the hood of the car? 
– Accidentally, my first track day car was EVO which I crashed, so I had some spare parts. Decided to rebuild and put bolt-on roll-cage for safety, and this is how my carrier started. So the next year I updated a bit, another year also a bit, and today we have what we have.
Last year, in a mixed weather you were the fastest one in BTC. Do you think you can manage a faster lap time? And be competitive with some GT3 cars?
–  I think I can manage a faster lap than this, as the last year was a first time on Bikernieku race track, not sure how fast, but will go for my best. We will not leave a space for making better, we will try our best, as everyone do, but if other guys will be quicker it means they are quicker. Really happy to have opportunity to go next to competitors like this.
As we all know, racing takes two balls and Bikernieki certainly demands to be brave to be fast. What are the key corners in a GT/Open class car in Riga?
– We got our Nemuno Ziedas ring, which I count that I need even bigger balls to go fast, so in Bikernieki I feel good. I like the track a lot, even that, that there is no space for mistake which is the biggest concern.
Your aims for BaTCC 2018 racing season? 
– As everyone – to have a nice atmosphere, good time, nice competition, will be happy. If I have enough time and my wife will let me go.
Message to Riga fans?
– Event is really good, I confirm that it is worth spending a weekend there so I wish that the event will be crowded!