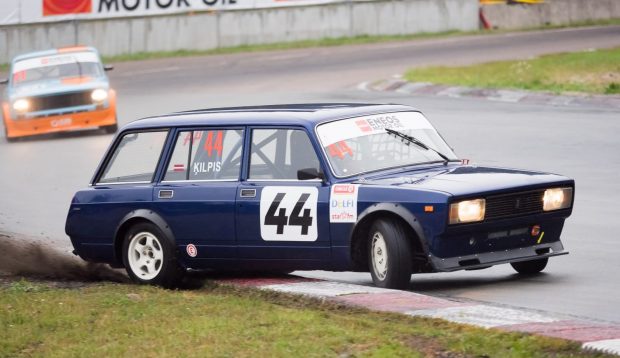 THE NEW LADA OPEN CLASS JOINS HANKOOK TROPHY SERIES
In the Baltic Touring Car Championship season 2018 will start 11 different racing classes. "Hankook Trophy" series will join the new "LADA Open" class for VAZ cars with various technical improvements.
This season the "Hankook Trophy" (previously known as "Kumho Tyre Challenge") includes three classes – Super 1600, National and LADA Open. All classes will drive with "Hankook" semi slick mono tires.
"LADA Open" class is an innovation of the coming season that allows racers to participate with VAZ cars (2101-2107 and other modifications) with the capacity of engine up to 2000cm3. In this class car preparation rules are allowing various technical improvements.
"The idea about LADA class with much more free technical regulations was cherished several years ago. Since there are athletes in the Baltics for whom such cars are ready or easily adaptable, the introduction of this class was a logic step. We hope that this will also encourage other VAZ anthusiasts to join this class and try their strength in cicuit racing," tells Andis Meilands, the organizer of Baltic Championship.
Super 1600 class does not expect major changes this year, but National Class will be guided by car power and weight ratio. The maximum power of the vehicle will also be limited. These changes must reduce the costs of preparing a car. Also, for the first time National Class will take qualification instead of the lottery of starting positions.
The first round for LADA Open class will take place during Baltic Touring Car Championship opening round "DEWALT Grand Prix 2018" from May 11th to 13th in Bikernieki racetrack, Riga.
Technical regulations for LADA Open class are available HERE.