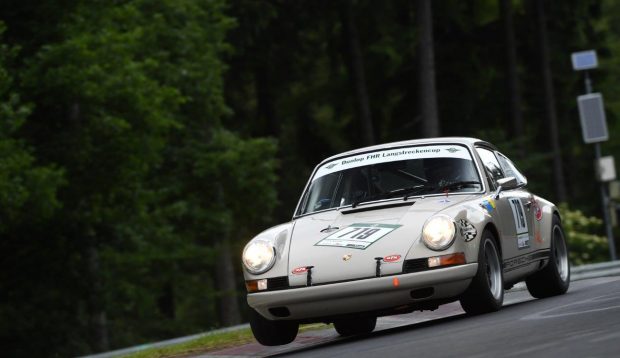 NEW THIS SEASON: 1 HOUR ENDURANCE SERIES FOR HISTORIC CARS
Good news to historic car enthusiasts. New racing series will join several Baltic Touring Car events in Riga – Historic 1H Endurance Race. First endurance race could debut at one of the first Baltic Touring Car Championship rounds in Bikernieki racetrack. Within the new series it is planned to have 2-3 races in Riga during the coming season. 
"After last year's successful experiment, when historic cars took 45 minute endurance race, we as championship organizers realized that this format has a perspective. Therefore, after a little modeling, we came to the seemingly optimal type and format, which we will try to bring to life," says Andis Meilands, one of the organizers of the Baltic Touring Car Championship.
This time the racing emphasis is on Western built cars, but there can also participate with Volga, VAZ or Moskvich. In the new series instead of the previous 45 minutes, the race will be lengthened to 1 hour so that each team member, if there are two, could spend 30 minutes in the car.
In Historic 1H Endurance Series will be able to participate cars that are manufactured at the end of 60's, the 70's and the early 80's. Initially, all cars will be divided into two production periods and after the engine cubature.
Two racers maximum will be able to participate with one car. During the race it will be necessary to make one mandatory pitstop. Cars will need to be equipped with street tires.
At this moment organizers actively working on setting up a working group to establish the necessary regulations.