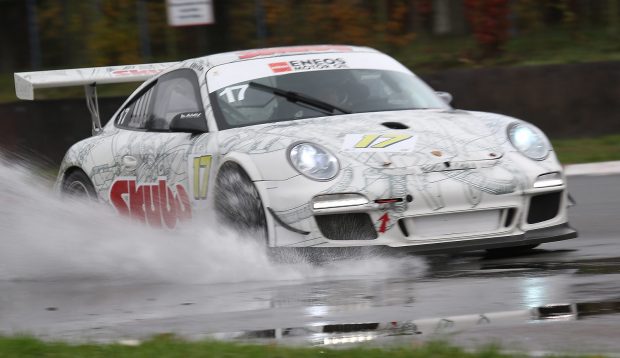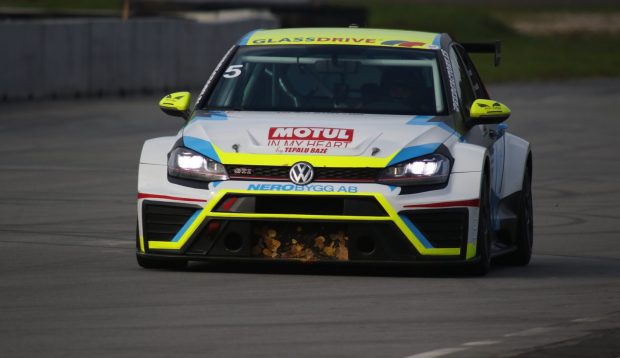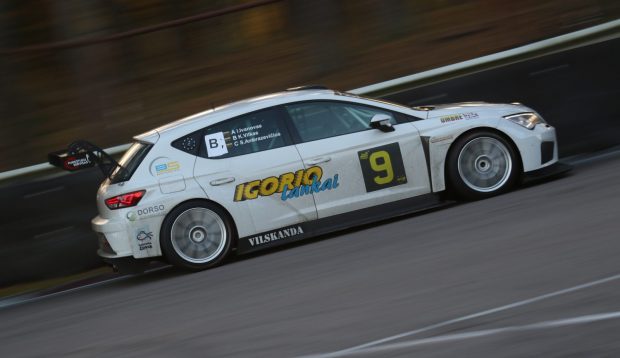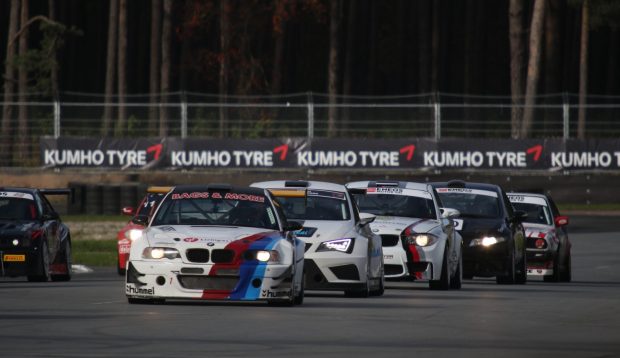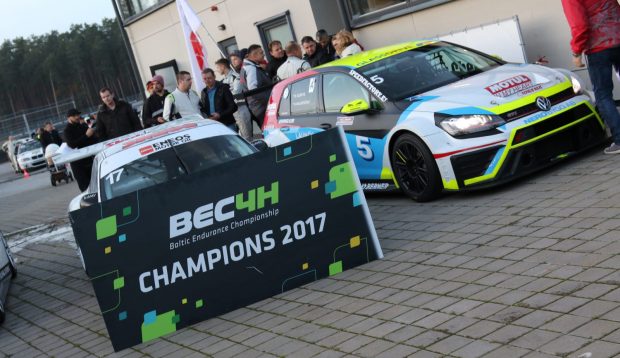 UNBEATABLE SKUBA DREAM WINS THE NEW BEC CHAMPION TITLE
Winning the final championship event Lithuanian Skuba Dream team took home the season victory from the last BEC4H round in Riga on October 15. Skuba Dream with Egidijus Valeiša and Jonas Gelžinis won 4 BEC4H events out of five. Team also took the GT class season victory. Total of 11 teams took part in the final event in Bikernieki racetrack.
QUALIFYING
The fastest Qualifying lap in a drying track was set by Skuba Dream in the last lap of Qualifying session. Second best was Ramūnas Čapkauskas (JUTA-BAUER) who showed lap time 1.76 seconds behind Jonas Gelžinis (Skuba Dream). P3 in Quali took Nero-GSR Racing Team with Ernesta Globyte by the wheel.
RACE
Skuba Dream took the leading position right after the start and kept it till the finish line. Best lap time was set 1:23.105 by Jonas Gelžinis and was 1.9 seconds faster than the closest competitor's JUTA-BAUER team best lap time. JUTA-BAUER with Čapkauskas by the wheel took the second position after the start. After half a distance team lost two postions and dropped to 4th place. After another 40 minutes team's car stopped and it turned out to have engine problems. This round Čapkauskas was driving together with the 15 year old Justas Jonušis who led his 2nd endurance race in career.
Nero-GSR Racing Team overtook JUTA-BAUER after two hours of racing and kept the 2nd position till the finish, winning the season overall Vice-Champion title and A3000+ class victory. When crossing the finish line Nero-GSR Racing team was one lap behind the leaders. Third in the finish was IGORIOLANKAI team with Seat Leon loosing 3 laps to leaders. IGORIOLANKAI was second in A3000+ while JUTA-BAUER Racing Team took 3rd place.
D1 class victory took Sparti Reklama – PF Ķekava racing team, team who had the biggest progress in the race – from 11th place in the start to 5th in the finish. Second was Telšiu Statyba, finishing 14 laps behind the leaders.
D2 won PGM technika racing who's season title was secured already before the final round.
A3000 class won ENERGIZER RACING and taking home the season champion title.
A2000 class and season victory won the only Latvian team "Bruno Racing Team" when their closest competitors "RM Klubas" retired after 3 hours racing.
Unfortunately techical problems experienced Samsonas Racing and team retired not crossing the 50% distance line.