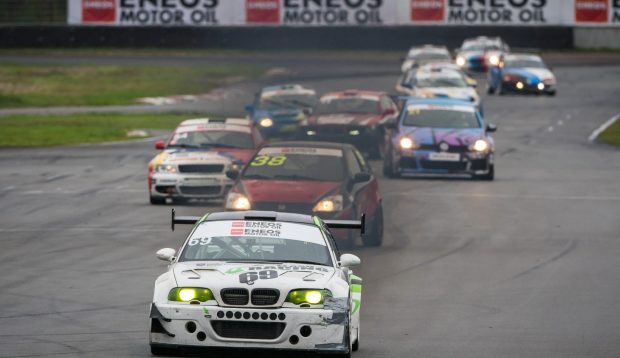 TOURING CAR SEASON CLOSING WITH MINI ENDURANCE CHALLENGE IN BIKERNIEKI RACETRACK
Baltic Touring Car season will close in the middle of October with Baltic Endurance Championship final round. But that's not all. Organizers have taken care of an interesting race format where can participate any sports car equipped with a roll cage and street tires.
For the first time on October 15th everyone will have the opportunity to take part in 45 minute long "Kumho Tyre Mini Endurance Challenge" in Bikernieki racetrack.
"North European Zone BMW Xtreme class have a similar race format and in 2016 we presented race like this to historic car serial "Dzintara aplis" participants. Since the response was quite high in this seasons last round everyone who have a sports car with a roll cage can try their luck in mini-endurance race," said Andis Meilands, the organizer of the event.
45 minute endurance challenge will consist of two races. In the first race will participate Dzintara aplis racers with VAZ and VOLGA cars (results will be counted separately for VAZ and VOLGA). In the second race – all other sports cars, divided into two classes – with motor capacity up to 2 liters and above 2 liters. Maximum two participants per team and a mandatory pitstop during the race for drivers change, refuel etc. Only street tires are allowed.
After mini-endurance races on track will go Baltic Touring Car Championship teams to name the new champions.
Registration fee for "Kumho Tyre Mini Endurance Challenge" until October 11 120 Eur per team: http://batcc.eu/event-registration-riga-final-round-15-10/.