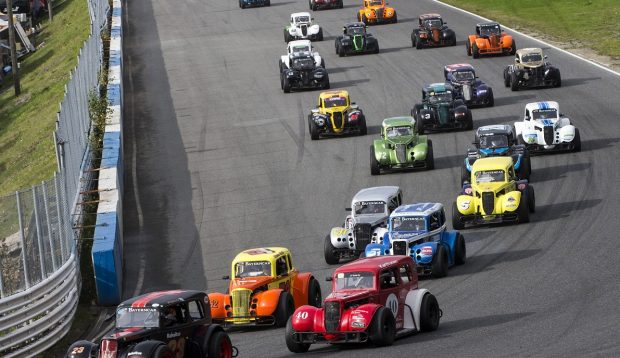 NEZ LEGEND CARS FINAL ROUND IS KICKING OFF IN AHVENISTO RACETRACK, FINLAND
This weekend, 2nd of September, Finland Ahvenisto racetrack welcomes Latvian and North European Zone (NEZ) "Legend Cars" this season's final round racers.

Battles in Ahvenisto are going to be tense. After two rounds in Riga and Parnu points have received 24 racers from Latvia, Finland, Sweden and Russia.
North European Zone Championship leaders after two rounds are Finn racers – Henri Tuolaala (263 p), Marko Kilpia (459 p) and Mathias Herten (447 p). In the fourth position there is Russian Victor Vorbyev with 446 points. Fastest Latvian driver takes the 8th position – Henrijs Grūbe with 366 points.
"It is obvious that in the final round in Ahvenisto racetrack with such a big competition of the Finn racers will not be easy. My goal in this round is to drive as good as I can to keep a place on podium in Latviam Championship," before race admit Latvian Championship leader Uldis Timaks.
Uldis Timaks is leading Latvian Championship after "ENEOS Riga Summer Race" victory. Second and third place currently got Finn racers Johan Ahokas and Henri Tuomaala. Just right after in fourth place is Mārtiņš Steinerts, who unfortunately will not compete in Finland. Jānis Horeliks got fifth place and if he will be lucky enough, can fight for place on the podium.
After crash in Riga to Finland will not go Garijs Rožkalns, who has got arm injury.
"Legend Cars" first race in 2nd September will start at 1:40 p.m. and second race at 4:20 p.m.
Photo: Pertti Kangasniemi