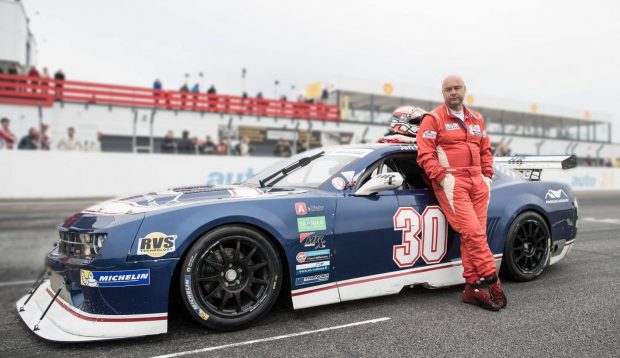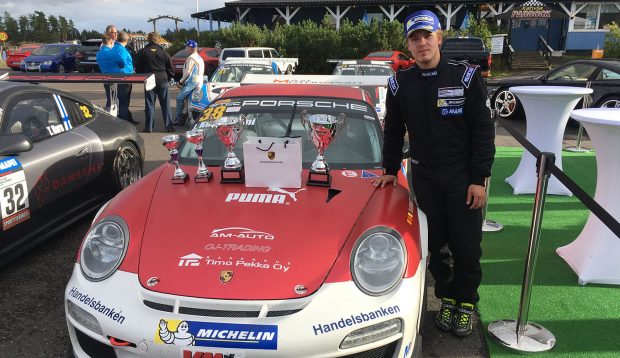 FIRST NORTH EUROPEAN ZONE CHAMPIONS ARE CLEARED
Last weekend in Sweden, Mantorp Park and in Finland, Alastaro Circuit, last round for Thunder V8 and Porsche GT3 Cup took place and first ever NEZ Champions were named. Jari Nurminen who was not participating in the last of four rounds in Mantorp won NEZ title in V8 Thunder class. Meantime in Alastaro Jussi Kuusiniemi took the season victory in Porsche GT3 class.

Porsche GT3 in Alastaro
9 participants took part in the last of 3 NEZ Championship rounds for Porsche GT3 class. First Race on wet tarmack won Tommi Haru while Jussi Kuusiniemi came second. During second race the leader again was Haru but Kuusiniemi managed to overtake the competitior and win the race.
After 3 rounds Kuusiniemi had 206 points overall and won the first ever NEZ Champion title. Second place in season got Tommi Haru and third – Ari Laivola. Unfortunately due to accident during Race 1 withdraw the season vice-champion position holder Jim Rautiainen who lost the season podium place.
NEZ Championship season standings Top-5:
1. Jussi Kuusiniemi (FIN) – 206 points
2. Tommi Haru (FIN) – 173 points
3. Ari Laivola (FIN) – 153 points
4. Raimo Niemi (FIN) – 148 points
5. Clas Palmberg (116) – 116 points
V8 Thunder finals in Mantorp Park
Race 1 pole position took Henri Tuomaala who also won Race 1. Alexander Graff from Sweden came second and Emma Kimilainen was thrid, but after the race she was disqualified for ignoring the drive-through penalty.
Race 2 was not so successful for Tuomaala who left the track after 3 laps due to technical problems. After that Graff took the Race 2 Victory. Swedish racers Marcus Palner and Christoffer Bergstrom came 2nd and 3rd in Race 2.
After 4 events, taking into account the 6 best Races, the NEZ Champion title took Jari Nurminen with 98 points. Nurminen was not participating in the last event in Mantorp but he had collected enough points in the previous events to win the first ever NEZ Champion title. Vice-champion title got Henri Tuomaala and third place took Toni Lahteenmaki.
NEZ Championship season standings Top-5:
1. Jari Nurminen (FIN) – 98 points
2. Henri Tuomaala (FIN) – 86 points
3. Toni Lahteenmaki (FIN) –  85 points
4. Emma Kimilaonen (FIN) – 77 points
5. Alexander Graff (SWE) – 71 points
Other NEZ Champions will be cleared during September 1-3 in Hämeenlinna, Finland (Legend Car class) and September 23 – 24 in Alastaro, Finland (BMW Xtreme and V1600 classes).
You can view results here.