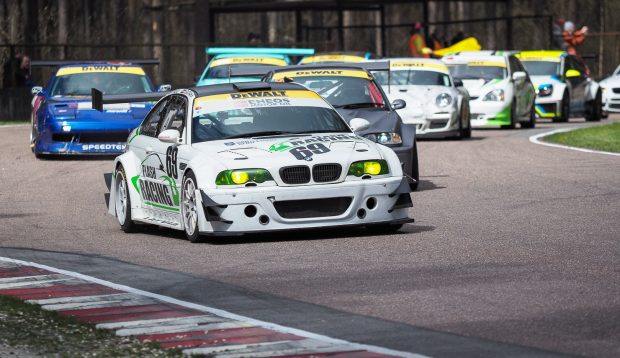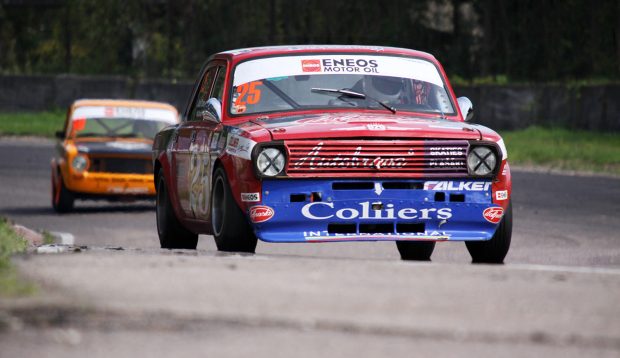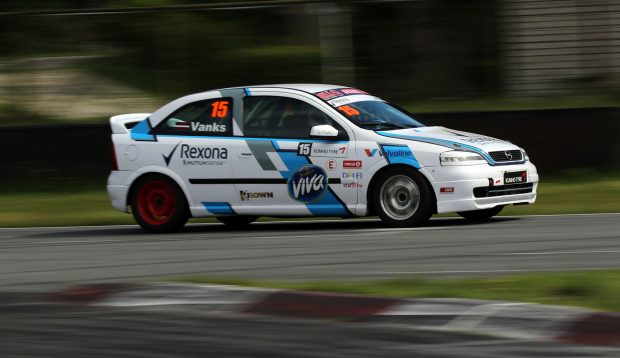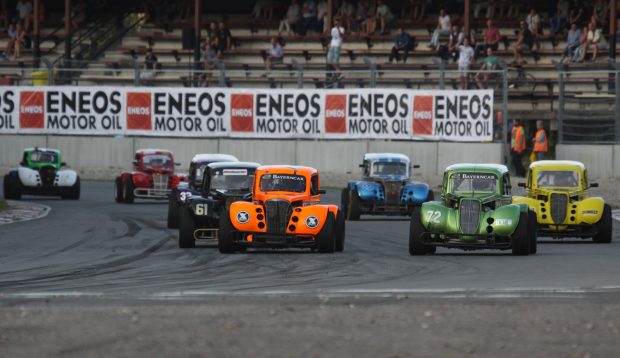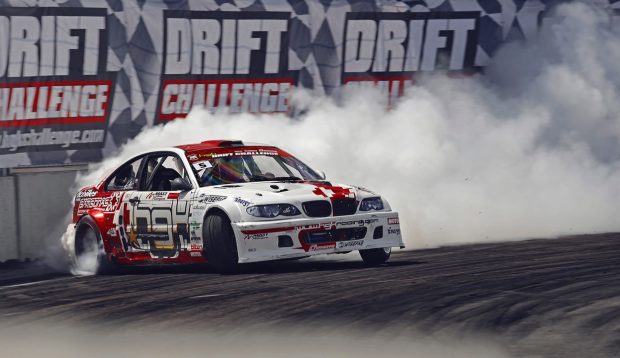 LIVESTREAM FROM BOTH "ENEOS RIGA SUMMER RACE" DAYS IN RIGA
This weekend August 19th and 20th Bikernieki racetrack welcomes this summers the hottest event "ENEOS Riga Summer Race". Livestream from racertack will be available on mobile app LMT Straume and straume.lmt.lv, as well as LMT Home television and TV channel Sportacentrs TV.
Saturday's Livestream will start from 2 p.m. with studio but soon after that event continue with drift show "Drift King of Speed" with Kristaps Blušs, who will set the drift speed record in Oak turn. "ENEOS Riga Summer Race" will start at 2:30 pm, when on the track will go "Kumho Tyre Challenge" both classes. Races will continue with Latvian Championship "Legend Car" Race 1 and the first day will end with the exciting Baltic 4H Endurance Championship Race from 4 p.m.
Sunday, August 20th we will see the most extensive number of classes. Livestream from Bikernieki racetrack will start from 12 p.m. when on track will go drift star Kristaps Blušs. Racing competition will start from 12:30 p.m. with "Legend Car" second race. After that the powerful "Baltic Touring Car" class with start Race 1 at 1:05 p.m. and soon after at 1:40 p.m. fourth round will start "Dzintara aplis" Volga racers, after them Formula and VAZ historic cars. Parallel to historic car serial "Dzintara aplis" for the first time in "ENEOS Riga Summer Race" we will see also International Friendship Cup second round. Latvian Championship "Kumho Tyre Challenge" classes their second race will start at 3:25 p.m. but "Legend Cars" their last – third – race will start at 4 p.m. at 4:35 p.m. in the last race will go "Baltic Touring Cars" class and event will close "Dzintara aplis" participants. Award ceremony will close the event on Sunday at 7 p.m.
At livestream studio will be able to see competitors and guests to share their first impressions and emotions throughout the day with commentators Aldis Putniņš and Artūrs Virbulis. On the track the competitors will interview Oskars Kaņeps-Kalniņš.
Livestream Day 1 LMT Straume – http://straume.lmt.lv/lv/motoru-sports/motoru-sports/rsr-1diena/1001929
Livestream Day 2 LMT Straume – http://straume.lmt.lv/lv/motoru-sports/motoru-sports/rsr-1diena-3/1001931
Tickets for Baltic Touring Car festival "ENEOS Riga Summer Race" are available at www.bilesuserviss.lv. Ticket price for both race days 15 EUR, one day ticket – 10 EUR. At the event spectators will be able to buy one-day tickets for tribune, price 7 EUR. Free entrance for children under 12, people with disabilities and seniors.
The hottest racing event present title sponsor "ENEOS motor oil", sponsors "Kumho Tyre" livestream provides "LMT Straume". Informative support news portal "Delfi", radio "Star FM", magazine "Klubs", "Go4speed", "Latauto", support "Autobrava", "Tribaltic.lv" and "Latvijas Automobiļu federācija".
Timetable for Livestream:
Saturday, August 19th
2 pm – Live stream studio
2:10 pm – Drift show "Drift King of Speed" with Kristaps Blušs
2:30 pm – Kumho Tyre Challenge, 1st race
3:05 pm – Legend Car, 1st race
4 pm – Baltic 4H Endurance Championship race
8 pm – Award ceremony
Sunday, August 20th
12 pm – Live stream studio/Drift show "Drift King of Speed" with Kristaps Blušs
12:30 pm – Legend Cars, 2nd race
1:05 pm – Baltic Touring Cars, 1st race
1:40 pm – Volga, 1st race
2:15 pm – Formula, 1st race
2:50 pm – VAZ, 1st race
3:25 pm – Kumho Tyre Challenge, 2nd race
4 pm – Legend Cars, 3rd race
4:35 pm – Baltic Touring Cars, 2nd race
5:10 pm – Volga, 2nd race
5:45 pm – Formula, 2nd race
6:20 pm – VAZ, 2nd race
7 pm – Award ceremony