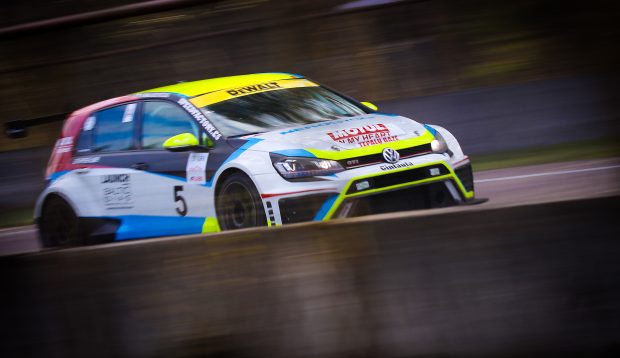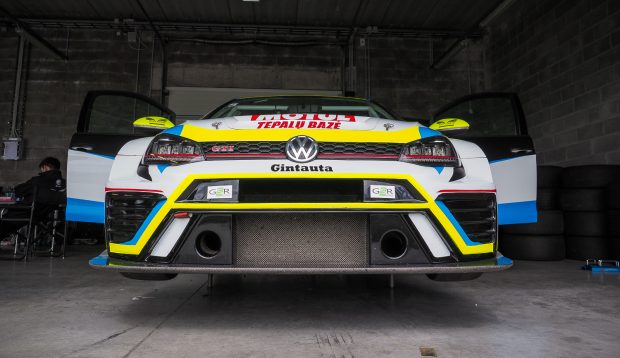 BEC4H LEADER NERO-GSR RACING TEAM EXPECTS ONE MORE VICTORY IN "ENEOS RIGA SUMMER RACE"
This year a strong team is claiming their victory in Baltic 4h Endurance Championship (BEC4H) driving with a fully prepared factory VW Golf GTI TCR car. This debut season is really successful for "Nero-GSR Racing Team" – after 3 rounds they are leading the BEC4H over other teams with more powerful racecars like BMW M3, Porsche, Lexus a.o. Before the 4th round of Baltic 4h Endurance Championship in Riga we are offering an interview with the racer and "Nero-GSR Racing Team" representative Ernesta Globytė.

How do you feel knowing you are the leaders of BEC 4H racing series? Especially paying attention to the fact that you left such teams as "Skuba Dream" and their Porsche or "Rotoma racing" and BMW M3 or even "Lexus Team LT" and Lexus behind?
"Of course, it is a great feeling. It is incredible to be in a top of the results table knowing that we have less powerful racing technique than others. It is really technical kind of sport, we still have two events to manage. Of course, our team is trying to keep the technique in a perfect conditions always is taking care of the car, but you never know what might happen.
What is going to be the composition of your team during the event in "ENEOS Riga Summer Race"?
"It is going to be me and Nerijus Malaševičius who will drive in Riga. We had an agreement to go together during all the events of 4 hours championship. 4 hours of driving actually it is quite an optimal time for two racers."
Are you planning to participate in both events of this season, meaning, you are going to participate in 1000 km race in Parnu?
"We are not so sure about this event yet, still some questions unanswered. Of course, we do make plans and having 1000 km race in a real racing track definitely gives charm. However, it is not a secret that this event requests much more finances than an event in Riga".
What are your expectations for "ENEOS Riga Summer Race" event?
"I am sure I have mentioned before, that our team is made of maximalists. We are always trying to do everything to climb on the podium not only in our class but overall, too. This event is not an exception. Also, I do hope for a good mood and a good time: Riga Summer Race is always a great event for both, participants and spectators".
Are there many tasks to perform with the car after 1000 km race in Palanga preparing for "ENEOS Riga Summer Race"?
"Our team is performing inspection after each race: from gear box to all main liquids or engine. We try to find anything and to check everything. We only had a tiny contact with a metal fence next to the track so basically we have only cosmetic tasks to do before the "ENEOS Riga Summer Race".
Baltic 4H Endurance Championship SEASON STANDINGS.