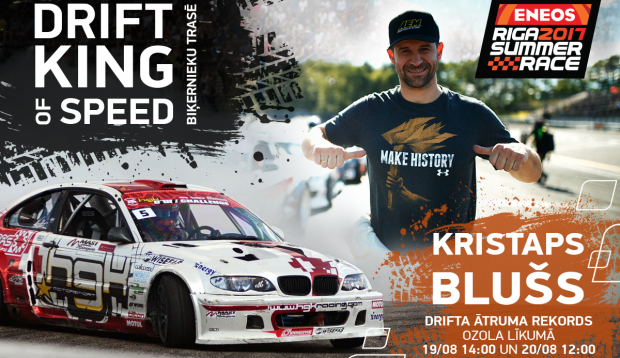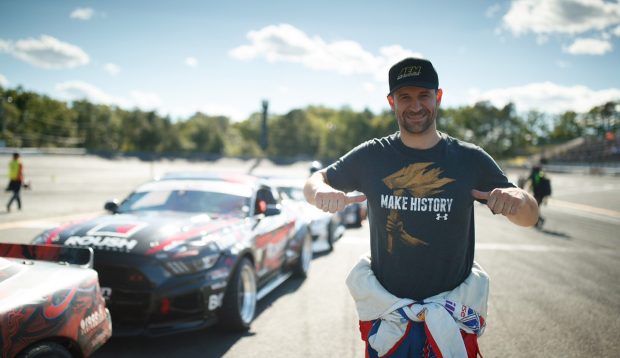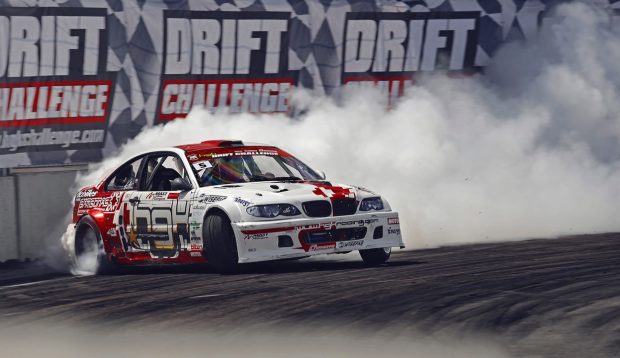 DRIFT SPEED RECORD WITH KRISTAPS BLUŠS IN "ENEOS RIGA SUMMER RACE"
In the third weekend of August Riga will welcome this summer's hottest touring car racing festival "ENEOS Riga Summer Race". To the fastest racers from Baltic, Scandinavia, Russia and other countries will join the Latvian drift star Kristaps Blušs, who in famous "Oak" turn will set up a drift speed record.
The World's strongest drift series Formula Drift driver and "HGK Racing Team" member Latvian Kristaps Blušs promises to take care about great show for spectators by drifting as fast as possible in "Oak" turn and setting up a new tradition and traveling award named as "DRIFT KING OF SPEED". Saturday drift show will start from 2 p.m., Sunday from 12:00 p.m. and the best view definitely will be from "Elbow" turn.
Kristaps Blušs will drift with his 1000 Hp 3rd series BMW drifta car named "Croco".
"Launching this traveling award together with Kristaps Blušs, we hope to set up the speed limiy to see other famous drifters in the next years as part of ENEOS Riga Summer Race competing for Drift King of Speed title in Bikernieki racetrack famous "Oak" turn," about the new tradition tells event organizer Andis Meilands.
Already for th sixth year in Baltic Touring Car festival "ENEOS Riga Summer Race" will race Baltic Touring Car Championship, Baltic 4H Endurance Championship and for the first time also International Friendship Cup for historical cars from all East Europe racing together with "Dzintara aplis" members.
Tickets in presales are awailable in "Biļešu Serviss" offices and website www.bilesuserviss.lv. Ticket prise for both days  is 15 euro. In racing days will be possible to buy entry tickets to tribune (7 Eur). Free entry for childrens under 12 years of age together with adult.
Titlesponsor "ENEOS Motor Oil", sponsors "Kumho Tyre", livestream "LMT Straume", informative support "Delfi", "Star FM", magazine "Klubs", "Go4speed", "Latauto", support "Autobrava", "Tribaltic.lv".