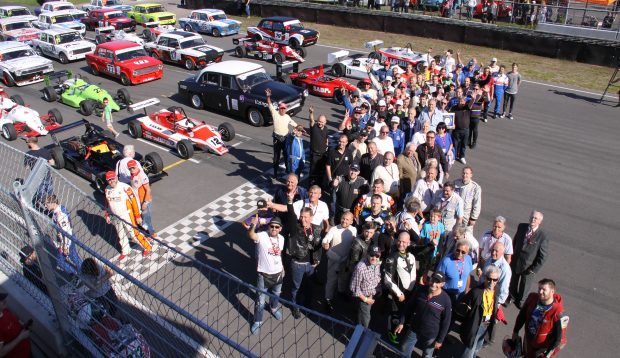 ENEOS RIGA SUMMER RACE WELCOMES INTERNATIONAL FRIENDSHIP CUP PARTICIPANTS
For the first time the Baltic Touring Car festival "ENEOS Riga Summer Race" is welcoming  participants of the International Friendship Cup. International Friendship Cup is gathering historic car racing enthusiasts with VAZ, GAZ24, Moskvich cars and historic Formulas from all over Eastern Europe – Lithuania, Ukraine, Russia, Belarussia, Latvia and Germany.
On 19th and 20th of August in Riga International Friendship Cup will have it's second round together with historic car series "Dzintara aplis" fourth round participants. In the exciting Bikernieki racetrack we will see well known racing classes like VAZ 1300, VAZ 1600, Volga, Volga 406, Formula Easter, Formula Mondial and Moskvich, together around 60 – 70 participants.
All enthusiasts of historic sports cars are welcome to join the "ENEOS Riga Summer Race". More information about the event and registration find HERE.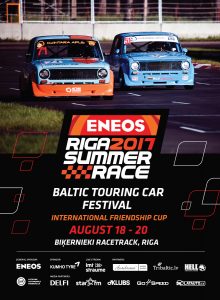 About ENEOS Riga Summer Race
Traditional Baltic Touring Car Championship summer festival – ENEOS Riga Summer Race – is already the favorite round for many foreign drivers. In 2017 ENEOS Riga Summer Race will welcome all racers from August 18 till August 20 in the legendary Bikernieki racetrack to celebrate another great weekend together with the fastest drivers, most beautiful girls and lots of racecars.
In Biķernieki racetrack will gather Baltic 4H Endurance Championship teams, powerful Baltic Touring Car class, Kumho Tyre Challenge, Latvian Championship for Legend Cars, historic car serial "Dzintara aplis" and for the first time – participants of the International Friendship Cup with the fastest historic cars from all over Eastern Europe.