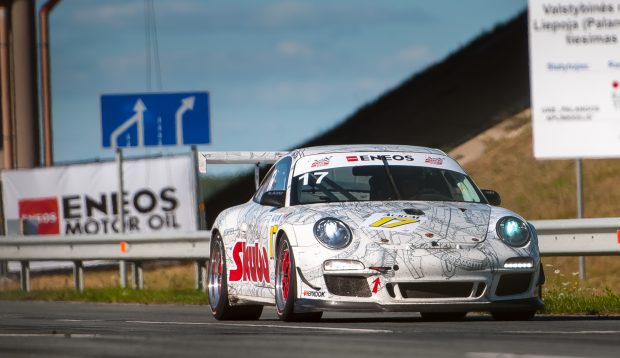 BALTIC ENDURANCE CHAMPIONSHIP PALANGA VICTORY GOES TO SKUBA DREAM TEAM
Last weekend, on July 22nd, our Baltic 4H Endurance race teams took part in "ENEOS 1006 km powered by Hankook". Overall in BEC4H classification first place won Lithuanian team "Skuba Dream" (GT) who also won the overall in ENEOS 1006km race. Second place got "Nero-GSR racing team" (A3000+) who are the class leaders after three rounds in BEC and the third place won "Rotoma Racing" (GT) team.
Best teams in classes:
A3000 class first place took "Greičio Akademija I" and the second place won team "Galingas.lt".
A3000+ class won "Nero-GSR racing team", the second place got "IGORIOLANKAI" and the third was team "222". "Nero-GSR racing team" are BEC overall classification leaders after three rounds, but we will definitely see great battles in remaining rounds in Riga and Parnu for the season victory.
D1 class first place won "Telšiu statyba" and the second was "Sparti reklama – PF Kekava racing team".
"PGM Technika racing" team won D2 class and just behind in second place finished "Flash Racing" team from Latvia.
GT class first pace won "Skuba Dream" team , the second place got "Rotoma Racing" and the third place was "Lexus team LT". These three teams and "EST 1 Racing" team after three rounds are close enough so the battles for the title in GT class will be exciting as well.
X1 class winners – "Samsonas Racing " team.
Baltic 4H Endurance Championship will continue after couple of weeks on August 19th in Baltic Touring Car Festival "ENEOS Riga Summer Race". See you there!
Photo: racing.lt