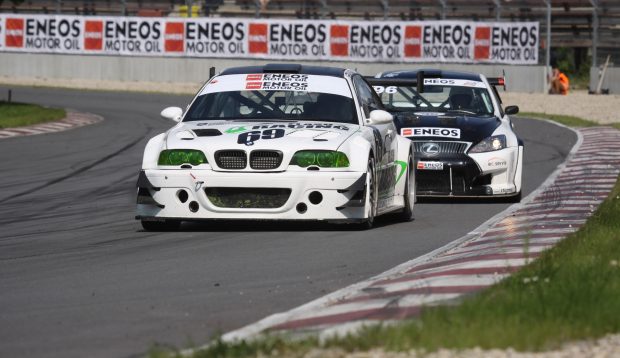 ENEOS MOTOR OIL BECOMES THE TITLE SPONSOR OF BALTIC TOURING CAR SUMMER FESTIVAL
We are happy to introduce our well known summer festival's RIGA SUMMER RACE new title sponsor – ENEOS. On August 19th and 20th the capital city of Latvia will welcome the 6th Baltic Touring Car Festival – "ENEOS RIGA SUMMER RACE 2017".
"ENEOS becoming the titlesponsor of one of our favorite events is a result of a close and successful cooperation that has already developed in the previous years. We are happy to continue our cooperation in a new level," said Andis Meilands, organizer of Baltic Touring Car series.
ENEOS is the brand name for products manufactured and sold by "JXTG Nippon Oil & Energy Corp.", the No.1 oil company in Japan. ENEOS products are the highest quality lubricants available in the marketplace today. Products provide exceptional performance, power and protection for a wide variety of applications including race cars, motorcycles, heavy duty and of course passenger cars. Products well known as factory filling now ready for the vehicle maintenance and care.
Baltic Touring Car Festival "ENEOS Riga Summer Race" will gather several racing series in Bikernieki racetrack to make one of the most powerful weekends this summer. Join the Baltic Endurance Championship participants in the 4h race, powerful Baltic Touring Car class racers, Latvian Championship Kumho Tyre Challenge and Legend Cars round participants, as well as International Friendship Cup second round members which will bring historic cars enthusiasts from "Dzintara aplis" series as well as many other guests from Russia, Ukraine, Belarus and Germany.