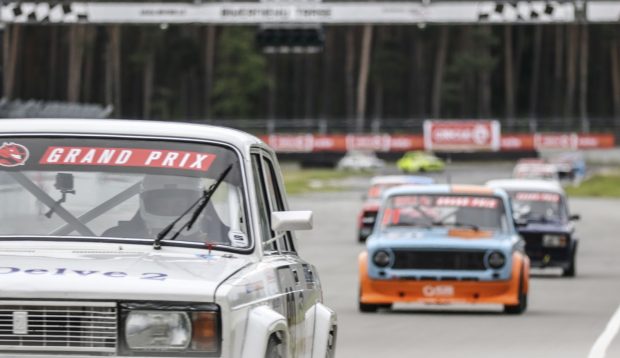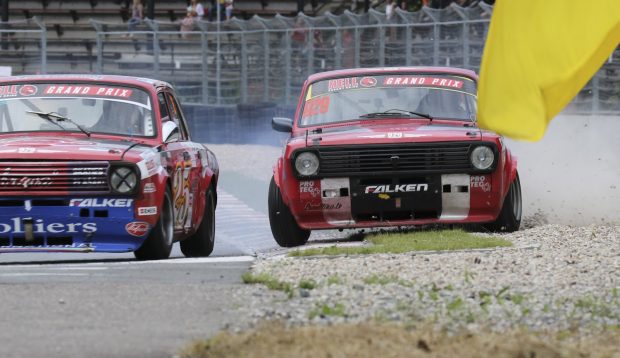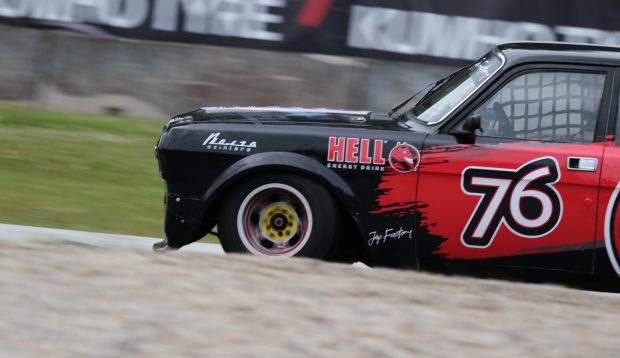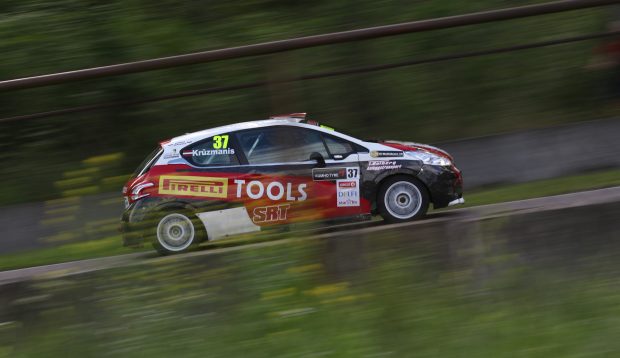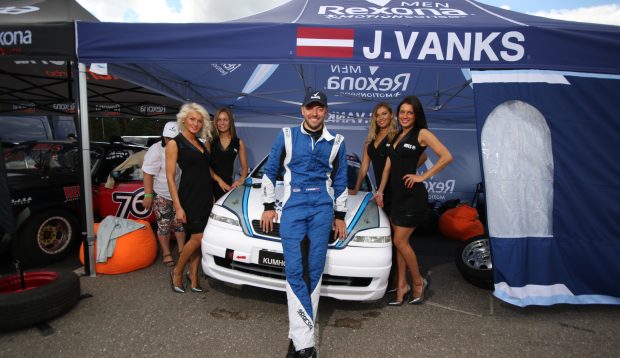 HELL GRAND PRIX IN BIKERNIEKI RACETRACK OVAL WITH GREAT BATTLES AND CLASHES
On July 8th, Latvian Championship 3rd round HELL GRAND PRIX took place in Bikernieki racetrack oval. The configuration of this track was a challenge for both vehicles and participants. The best ones at this round was Jānis Vanks (Kumho Tyre Challenge National class), Ģirts Krūzmanis (Kumho Tyre Challenge S1600), Pēretis Laipnieks (VAZ 1600), Ģirts Vecvanags (VAZ 1300), Ainars Šēnfelds (Volga) and Raimonds Elbakjans (Volga 406).
Latvian Championship and historic car series "Dzintara aplis" took part in season's 3rd round with tight and crash rich races. The races were in oval configuration – much narrower and more dynamic track with less overtaking opportunities.
"Kumho Tyre Challenge" Super 1600 class convincing performance on both races showed oldmaster Ģirts Krūzmanis, second place for Kristaps Mietulis who became the leader of the season after 3 rounds. The third position won "LMT Autosporta Akadēmija" racer Ingus Beļakovs, whom this was the first podium in touring cars.
In National class unbeaten was this season's leader Jānis Vanks, second position in round and overall for Aldis Fokrots, third finished Ernests Eglītis.
Historic car serial "Dzintara aplis" participants showed harsh and exciting battles for positions in both races. 17 racers total entered in VAZ class. The first place in VAZ 1300 won Ģirts Vecvanags, the second place took Aivars Laipnieks, third was Harijs Ulpe. VAZ 1600 the best was Pēteris Laipnieks, second Matīss Mežaks, while Ivo Ķilpis who raced for the first time in season won third place.
In Volga class unbeaten was Ainars Šēnfelds, who won both racing rides. Second place won season's vice leader Normunds Dobums and Ervīns Kreicbergs finished third. Volga 406 class winner was this season's debutant Raimonds Elbakjans, while Modris Feodorovs won the second place.
The next Latvian and Baltic Championship round "ENEOS Riga Summer Race" will take part on August 19th and 20th in Bikernieki racetrack where for the first time we will see International Friendship Cup for historic cars with guests from Russia, Belarussia, Ukraine and even Germany.
Best moments from HELL GRAND PRIX: