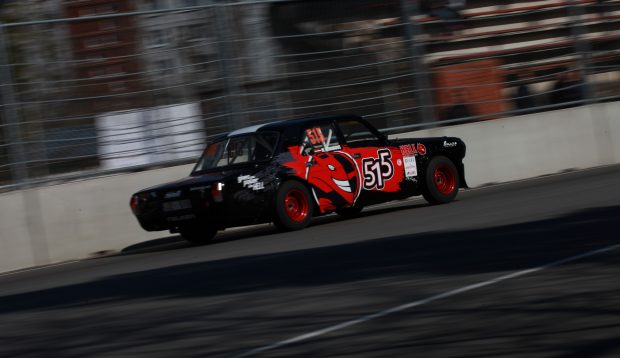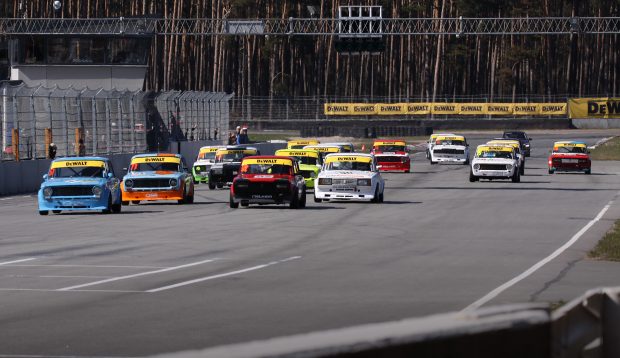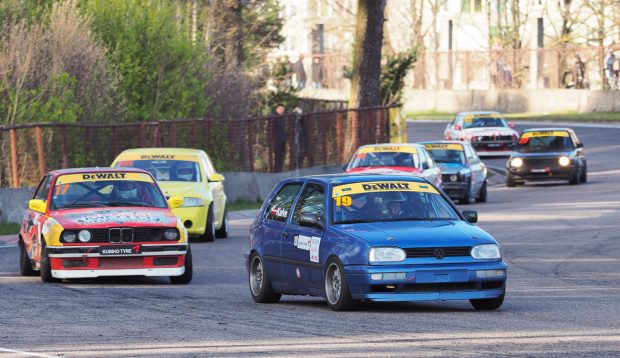 LATVIAN CHAMPIONSHIP WILL CONTINUE WITH EXCITING BATTLES IN BIKERNIEKI TRACK OVAL
On July 8th Riga will welcome Latvian Touring Car Championship 3rd round "HELL GRAND PRIX" with Latvian Championship "Kumho Tyre Challenge" and historic car racing series "Dzintara aplis" participants. After a long break race will take place in Bikernieki racetrack oval, providing the audience with much more exciting moments and battles.
"On July 8th in Bikernieki racetrack we will see all of the Latvian Championship leaders who this time will race in much shorter Bikernieki oval track where races have not happened over the past 3-4 years. Oval is more than two times shorter than Bikernieki big car circle and more viewable, so the battles will be more interesting, especially for spectators in the tribunes," promises the race organizer Andis Meilands.
After two rounds "Kumho Tyre Challenge" National class leader with two victories is Jānis Vanks, followed by Garijs Rožkalns. Third position currently helds Aldis Fokrots.
Super 1600 class is expecting a new champion this season. Very stable and convincing performance has shown the new Estonian racer Steven Puust who have two wins in previous rounds in Riga and Estonia. Kristaps Mietulis is currently in the second position, but third place has taken the new "LMT Autosporta Akadēmija" racer Ingus Beļakovs. Close behind him is Ansis Frīdbergs.
Historic car racing series "Dzintara aplis" will gather VAZ, Volga and Moskvich participants. After two rounds VAZ 1300 class first place takes Ģirts Vecvanags, second position is Aivars Laipnieks and third – Harijs Ulpe. VAZ 1600 leader is Rūdolfs Šmits, second place takes Lithuanian racer Adomas Petrovas and third another Latvian driver Matīss Mežaks.
Volga class leader after two rounds is Ainars Šēnfelds, but the 2nd place is taken by Normunds Dobums – one win for both of them in this season so far. Third position takes Jānis Tomsons. It is pleasant that after two rounds none of the participants aren't too far from each other and round 3 is again promising exciting battles.
Historic Formula class racers this season's third round will hold a week earlier on July 1st in "Estonian Grand Prix" together with NEZ Championship participants.
Latvian Championship Round 3 titlesponsor is energy drink "Hell", sponsors: "Kumho Tyre" and "Circle K", informative support "Delfi", "Star FM", magazine "Klubs", "Latauto", "Go4speed.lv", official car from "Autobrava", supporter – "Tribaltic", livestream during the raceday will be available at "LMT Straume".