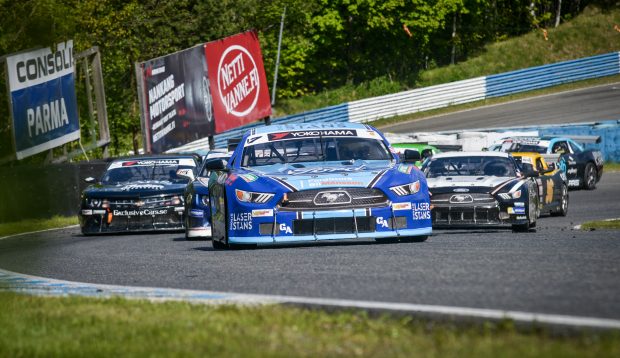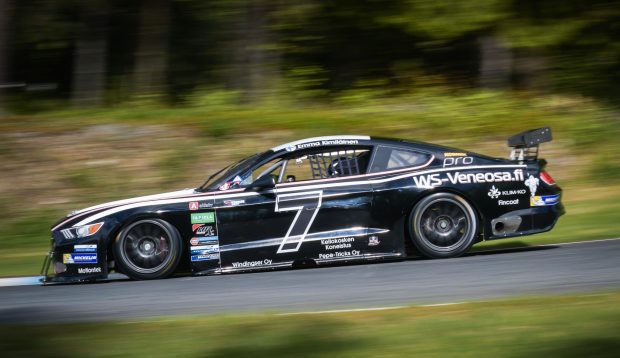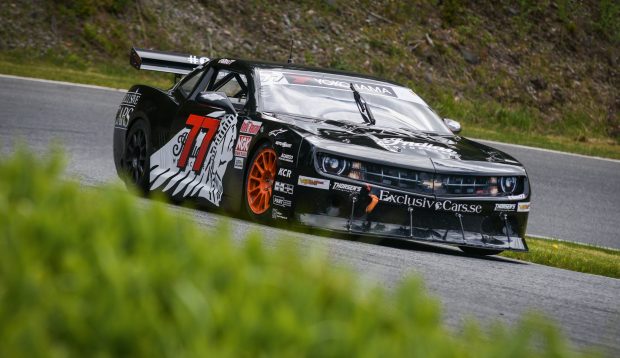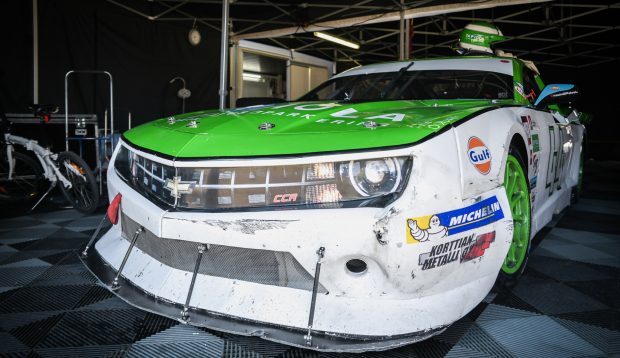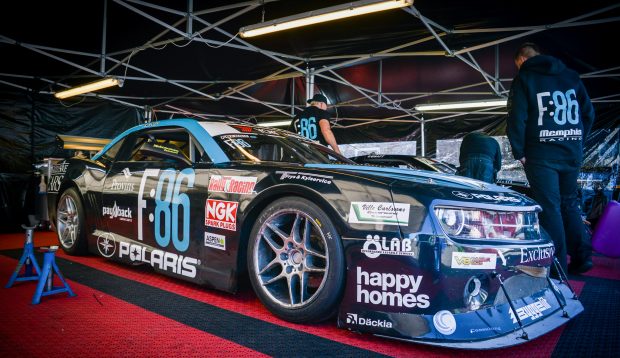 EXCITING BATTLES IN THE SECOND ROUND OF NEZ V8 THUNDERCARS IN AHVENISTO
Last weekend with crashes and intense battles Ahvenisto racetrack in Finland welcomed Finnish championship for Porsche GT3 Cup, Legend Cars and V8 Thundercars. Together with Finnish championship place took also the second round of North European Championship for V8 Thundercars.
On Saturday, June 3rd, on the grid were 19 V8 Thundercars and 14 of them crossed the finish line. Soon after start safety car showed up because of the crash involving Mattias Lindberg team mate Emelie Liljeström, Antti Punkari and Markku Blomquist. At the end of the first race Emma Kimilainem and Jari Nurminen also had an incident. Till lap seventh they drove side to side until Jari tried to overtake Emma and then clash happened. Emma stayed out of the track but Jari got fourth place and after the race received warning. SM Championship leader Mattias Lindberg in Finland won his third victory. Second place got Alexander Graff, but third was Freddie Magnusson.
On Sunday, the second race victory took Jari Nurminen. Emma Kimilainen got the second place and third was Toni Lähteenmäki. During the second race multiple crashes happened. After about two minutes driving participants drove in a sharp corner one of the racers started to slide and took several cars into crash. Some of them were able to continue the race with damaged cars but some had to stay out of the track and race was over including Henri Tuomaala and Ian Waden.
Results first race, Saturday 3.06:
Mattias Lindberg
Alexander Graff
Freddie Magnusson
Results second race, Sunday 4.06:
Jari Nurminen
Emma Kimiläinen
Toni Lähteenmäki
The next NEZ Championship round will take place from the 1st till the 2nd of July in auto24ring, Estonia.
Photos: Taneli Niinimäki