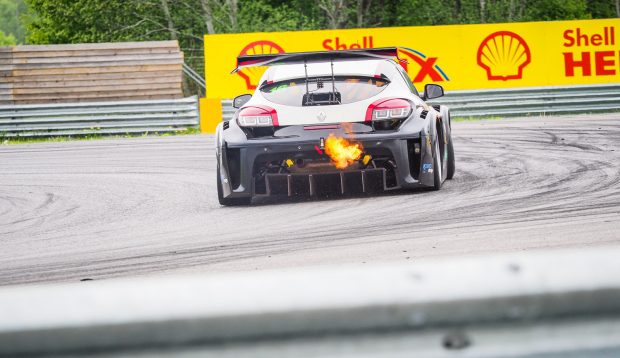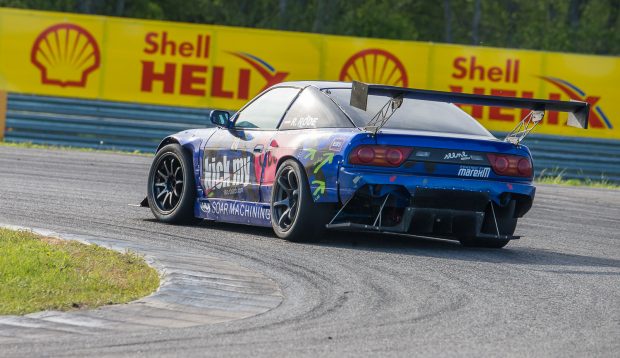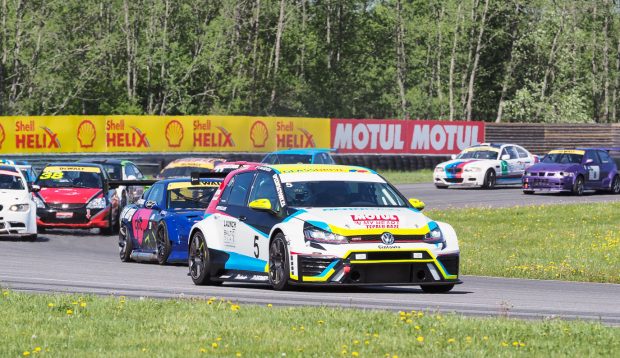 FREDERIK HOLM UNBEATABLE IN ESTONIA
With Danish driver's Frederik Holm victory in Baltic Open class ended the Baltic Touring Car Championship 2nd round in auto24ring. Parnu weekend turned out to be hot and windy. On Sunday, 28th of May, 16 drivers participated in Baltic Touring Cars class (BTC) racing rides. BTC class was represented by 5 countries. In the race participated 3 Latvian, 1 Estonian, 1 Danish, 1 Russian and 10 Lithuanian drivers.
Any chance of victory to others didn't left debutant Frederik Holm with his powerful Renault Megane V6 who was leading both racing rides from the very beginning. Second in both races came Latvian driver Roberts Rode with Nissan 200sx. For him this was the first victory in BGT class as this is his first season in Baltic Touring Car Championship. Third place overall in both races took Lithunian driver Ernesta Globyte with VW Golf GTI TCR racecar but in Race 1 she dropped to 4th place after receiving penalty for cutting the track. Ernesta Globyte brought home the BTC2 class victory.
Rushian Andrey Yushin took the victory in BT1 class.
Leaders after two rounds in BGT class are Latvians Pavel Shchapov and Roberts Rode, third place takes Lithuanian Vytenis Gulbinas. BTC1 class is leading Russian Andrey Yushin, second position takes Edvinas Mardosas and third another Lithuanian driver Aurimas Mištautas. BTC2 class are leading two drivers with the same amount of points – Lithuanian Ernesta Globyte and Latvian Artūrs Batraks. Third place in BTC2 is taken by Indre Senkute.
Next round for Baltic Touring Car Championship will take place in Riga Summer Race on August 18 – 20.
All the results of Round 2 and season overall find HERE.