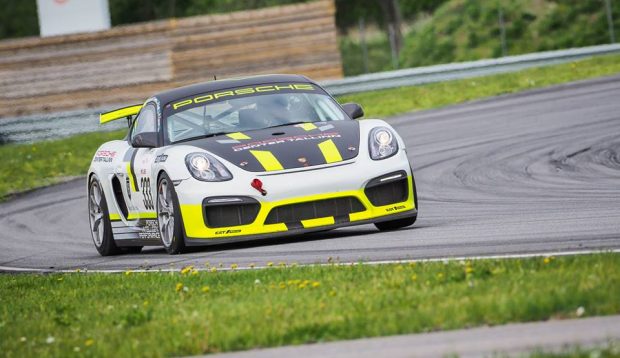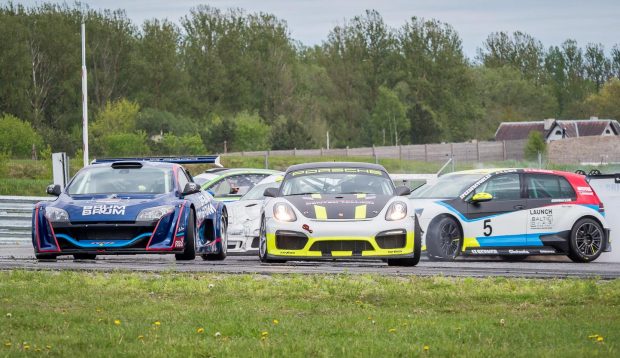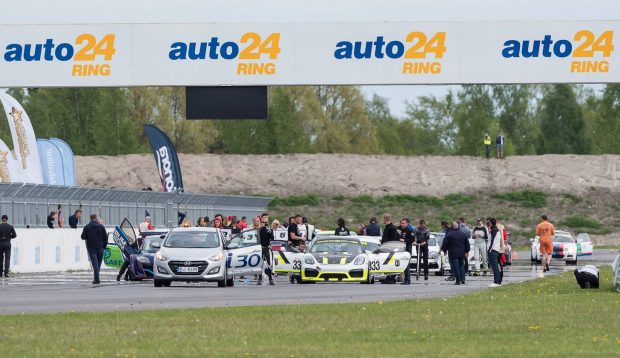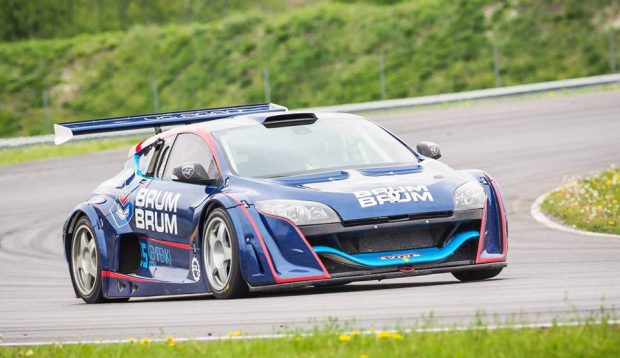 THRILLING BATTLES AND EST 1 RACING VICTORY IN PARNU
Strong competition and thrilling battles took place in the Baltic Endurance Championship 2nd round in auto24ring. Till the finish line for the victory was fighting Estonian EST 1 Racing and BRUM BRUM Sport team from Lithuania.
First battles started already in the first corner after the start when Nero-GSR Racing Team had contact with Skuba Racing Team resulting with withdrawal of Skuba Racing Team and 60 second Stop&Go penalty for Nero-GSR Racing team for dangerous driving.
From the beginning the leading position took BRUM BRUM Sport with Dainius Matijošaitis at the wheel, after the first driver change EST 1 Racing started to reduce the gap to BRUM BRUM Sport. Sten Pentus from EST 1 Racing was even 5 seconds per lap faster than Andrius Jasionauskas (BRUM BRUM Sport). After 1.5 hour of racing EST 1 Racing was 23 seconds behind BRUM BRUM sport. Third position was taken by Rotoma Racing (+ 2 laps).
After 46 laps stopped Flash Racing team's car and it was taken to the pitbox to find out that the stub is broken and Latvian team was out of the fight. After two hours of racing another Latvian team Zvaigzne Motorsport withdraw due to technical reasons. Team was leaving the fight being in the fifth positon.
After two hours of racing EST 1 Racing managed to get very close to BRUM BRUM team – just 7 seconds was the gap between the both teams. After the next driver change gap between the leaders started to increase again. BRUM BRUM Sport team's car was again in the hands of Dainius Matijošaitis while EST 1 Racing's Porsche GT4 Cayman was driving Raivo Tamm.
After 2.5 hours Rotoma Racing became slower and lost two positions continuing the race in the fifth position. To the 3rd position moved Nero-GSR Racing team, but fourth position took FX Sprendimai Benko Servisas which lost it later when stopped on the side of the track.
Last driver change for BRUM BRUM Sport took part 50 minutes before the end of the race and the gap between leaders was 44 seconds. The last part of the race of BRUM BRUM Sport was driving Andrius Jasionauskas but by the wheel of EST 1 racing was Raimo Kulli. Shortly before the end of the race it turned out that BRUM BRUM Sport have received Stop&Go penalty for ignoring the technical flag and lost the leading position and the overall victory to EST 1 Racing team (GT class). Third overall finished Nero-GSR Racing Team, but 4th came Rotoma Racing.