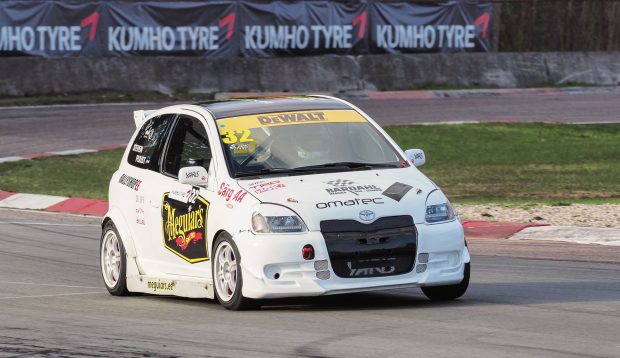 STEVEN PUUST AND JANIS VANKS WINS BALTIC AND LATVIAN CHAMPIONSHIP FIRST EVENT
On April 30 – the second day of "DEWALT Grand Prix" North European Zone Championship joined Baltic Touring Car Championship racers. Rain replaced sun and participants were able to enjoy much bigger speed. Baltic and Latvian championship racers were able to win their first victories.
17 participants took part in the first round of Baltic and Latvian Championship "Kumho Tyre Challenge" classes. Estonian Steven Puust in class "Super 1600" showed convincing performance and won both races. Second place in both races took Kristaps Mietulis, but third place got Dmitry Savateev.
Nerves intence race held "National Class", where thanks to the victory in the second race won last season's champion Janis Vanks. He started the first race from last position, but managed to finish second. Second race was perfect so he won overall. Second place in first round took Garijs Rožkalns, third was Aldis Fokrots. Unsuccessful first round turned to Gatis Drēviņš. In first race after a collision with Jānis Vanks, he had to stay in the track side of the "elbow" turn. Second race in last corner he slipped out of the track but fortunately without touching other racers. Few laps later he decided to stop the race.