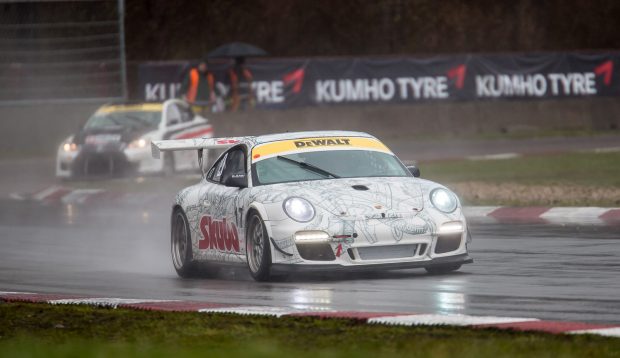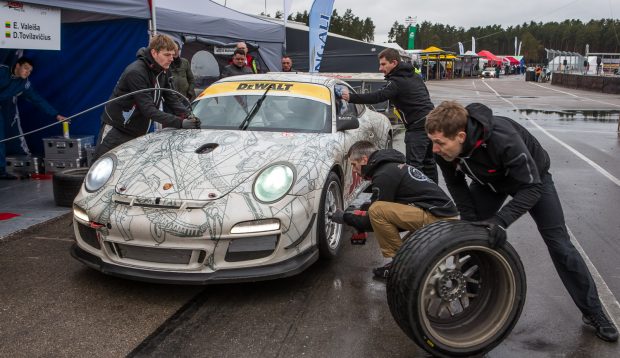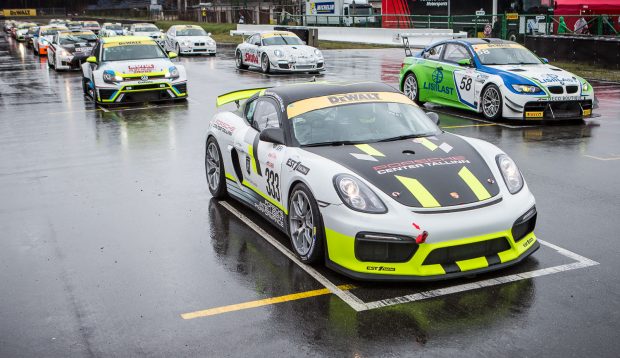 SKUBA RACING TAKES THE FIRST BEC4H SEASON VICTORY
After a sunny day of practice and qualifying sessions BEC4H had a pretty rainy Saturday for racing. Good positions gained during qualifying changed fast enough. It is worth to mention that that this was the first time in BEC racing series for EST 1 Racing (Porsche Caymann GT4) and NERO-GSR Racing Team (VW Golf GTI TCR).
With the first laps in front of all came qualification winners EST 1 Racing team but after the first driver change car stopped in the track and it turned out to be ran out of fuel. Estonians was able to continue the race after refueling, but the leading position was lost. Rotoma Racing had a spin in a racing track and lost their position. Few other teams had technical issues because of the weather conditions and wet track. However, rainy day did not cause too big accidents during this endurance race. The biggest crash was made by RM klubas team and their Honda Civic, but even after smashing the wall they managed to come back to the track and finish the race.
After four hours of incredible racing, spectators in the track and those watching live stream were able to see an incredible fight for the first place happening between Skuba racing and Nero-GSR racing team. Only few second parts separated them until the finish flag was waved.
Finally, first place in overall and GT class of the first BEC 4H event belonged to Skuba racing team and their Porsche 911 GT3 car (drivers Egidijus Valeiša and Džiugas Tovilavičius). Second place in overall and first one of A3000+ class was taken by Nero-GSR Racing Team (drivers Ernesta Globytė and Nerijus Malaševičius). Third place in overall and second in a GT class belongs to "Rotoma racing" team (drivers Robertas Graudinis and Mindaugas Boguševičius) and their BMW M3.
Among diesel class the fastest team was Flash racing team with BMW from Latvia (drivers Arturs Bartraks and Vilnis Bartraks). In A2000 class victory celebrated Bruno racing team from Latvia (drivers Garijs Rožkalns and Oleg Kharouk), A3000 class winner was Greičio akademija team from Lithuania and X1 class winners became Samsonas racing team.