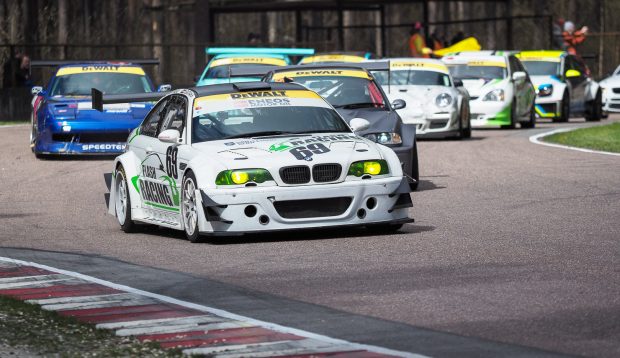 LATVIAN ARTURS BATRAKS WINS BALTIC TOURING CAR CLASS
First round of Baltic Touring Car Championship  has brought a new winner to this class. And this time better for other drivers turned out to be newcomer Latvian Arturs Batraks with his diesel BMW. Arturs won first racing ride and finished second in the second racing ride what gave him the victory in overall. Second overall came Eidmantas Nekrosius who also won the BGT class.
Third overall was Egidijus Valeiša who's Porsche experienced some technical issues in the second racing ride after having a great battle with Batraks in the first race.
BTC 1 class won Edvinas Mardosas, three points behind him was Russian Andrey Yushin, but third Aurimas Mištautas.
In BTC2 class second place took Ernesta Globyte in her new VW Golf GTI TCR car and third was Alvydas Malakauskas.
In BGT class after Nekrosius and Valeiša the third place took another Latvian Pavel Schapov.
All results find HERE.
All racing rides in full length find HERE.
Photos: Raimonds Volonts