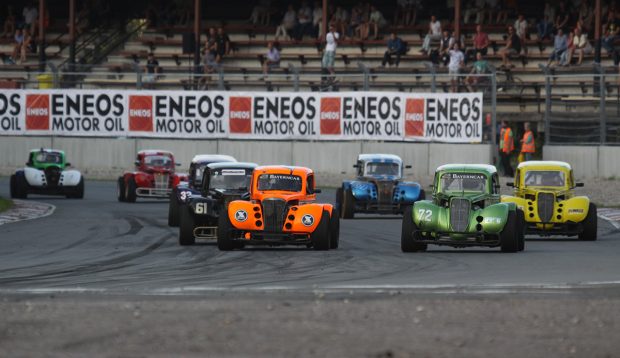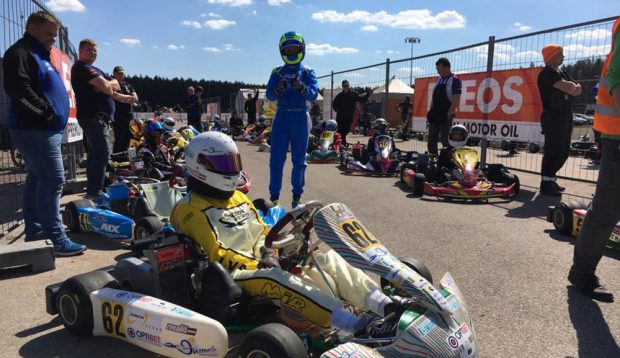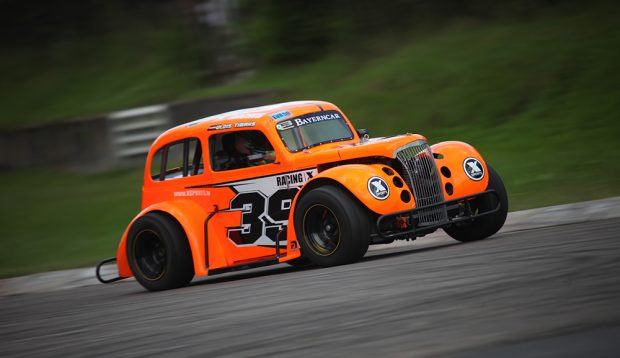 YOUNG LATVIAN KART RACING TALENT VALTERS ZVIEDRIS JOINS NEZ LEGEND CAR CHAMPIONSHIP
The 16 year old Latvian and Baltic kart racing champion Valters Zviedris in this season has taken a new challenge and together with another Latvian racer Uldis Timaks will participate in North European Zone (NEZ) Legend Car Championship. First round of NEZ racing series will take place at the end of April during "DEWALT Grand Prix 2017".
So far Valters Zviedris only once have been sitting in a Legend Car – a year ago in Pärnu, Estonia. Back then he was not able to drive it of his short height, but this year the young driver is ready to race and get a new experience. First training sessions are planned in April and the end of the month we will see him in NEZ and Baltic Touring Car Championship season opening round.
This season North European Zone Legend Car Championship will be represented with at least four Latvian racers – Uldis Timaks, Valters Zviedris, Ernests Veismanis and well known Janis Horeliks.
In Season 2016 the highest results among Latvian racers in NEZ Legend Car Championship showed Uldis Timaks, who took fourth place overall while Konstantins Calko finished the season 6th. Expected that this year for NEZ Championship title will compete more than 40 athletes from Scandinavia, Russia and Baltics.
NEZ Championship rounds in 2017:
1. April 29th-30th, Riga
2. June 30th-July 1st, Pärnu
3. September 23rd-24th, Alastaro racetrack in Finland