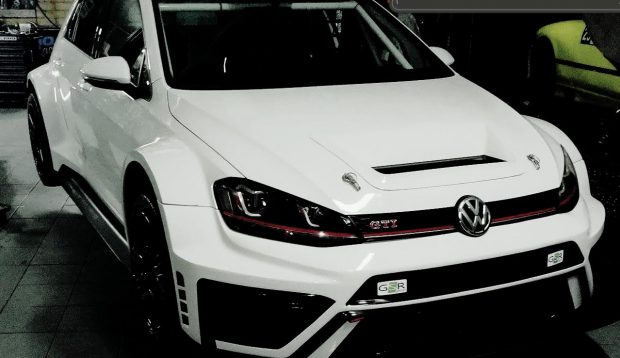 FIRST VW GOLF GTI TCR CAR IN BALTICS HAS LANDED IN "GSR TEAM" GARAGE
This Monday GSR Team from Kaunas has introduced with the new race car for the coming Baltic Touring Car season. Few previous seasons their team member Ernesta Globyte has been quite noticeable not only because of their good driving skills, but one and only Ginetta car in Baltic countries. This year team has united forces together with "Nero racing" and decided to participate in BEC 4H race with brand new VW Golf GTI TCR car. It is fist of this kind VW family member in Baltics.
"We have bought the first VW Gold GTI TCR in Baltics. We have chosen this car, because this kind of car won the world TCR championship last year. Also, manufacturers are going to provide new aerodynamics package for this car this year and we expect to get it until the first race in Riga," racer Ernesta Globytė was telling about the new purchase. For those, who are interested in numbers, this car has 350 HP and 420NM, sequence 6 shifts gear box and weights 1170 kg.
This year Ernesta is planning to participate in BEC 4H series together with Nerijus Malasevičius from "Nero racing" team who was driving white-blue BMW M3 e36 last year.