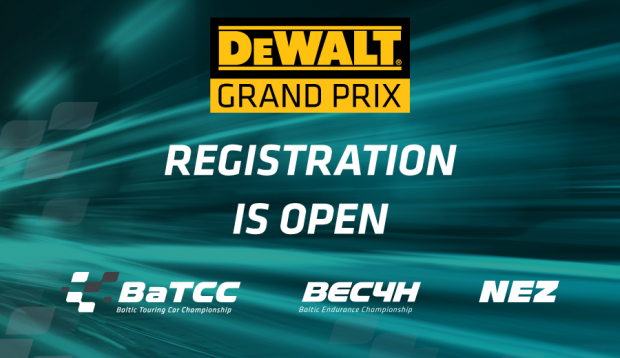 REGISTRATION FOR DEWALT GRAND PRIX IS OPEN
We are happy to announce that the registration for the season opening round in Riga is officially open. Participants who have completed the season registration have already received the login data for event registration.
Season registration form is available here. All data filled in season registration will be automatically filled in every event's registration except information that can vary from event to event.
News for Baltic Endurance Championship participants: for Riga races there is now possible to choose pit box position next to the pitline.
"DEWALT Grand Prix" timetable is available here. Season regulations can be found here.