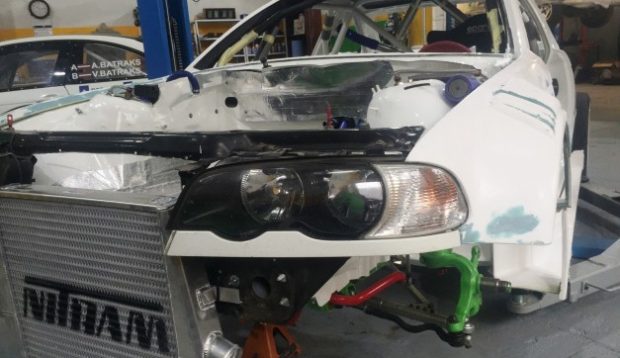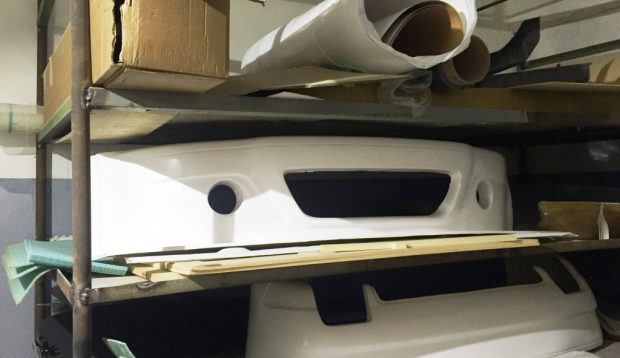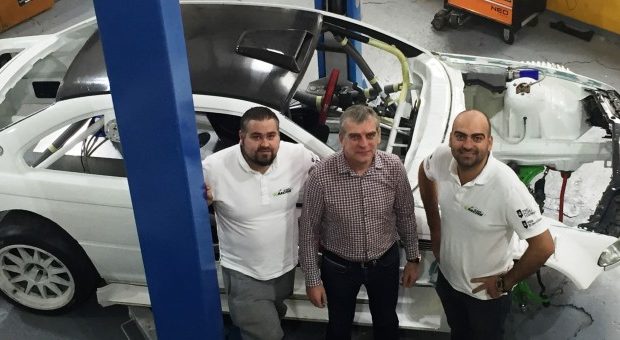 FLASH RACING": WE ARE MORE EXPERIENCED AND READY FOR NEW HEIGHTS!
In 2015 "Flash Racing" from Latvia was the only team that could compete against Lithuanians in Baltic Endurance Championship (BEC 4H). For this season the appetite has grown – a new race car, improved technical base and higher ambitions.
The "Flash Racing", team of father and son, Vilnis and Artūrs Batraki has some background in motorsports. Vilnis still competes in historical racing series, but Artūrs previously raced in various amateur motorsport events.
In 2014, month before "Riga Summer Race", they had a spontaneous idea to build a race car. After full racing season in 2015 "Flash Racing" is now a serious player on the Baltic racing stage.
"We had an idea that we could try our luck in the endurance racing. So we called the race organizers and gathered some information, tips and tricks. Started to work on our car and we finished them at the morning of a race day," how the idea of racing was born tells Artūrs Batraks, "Flash Racing" manager and pilot. "Of course, with such a hasty preparation and with no experience at all we managed to do just several laps, but we are excited ever since."
That is how "Flash Racing" started its way to their goal – to win Baltic Endurance Championship. "Last year during the races we understood that our car has some technical issues that we need to get rid of. The car from the start has been built a bit wrong that is why we decided to build a new car from the scratch – BMW E46 for "Diesel" class. It will have a lighter roll-cage, more powerful engine (375PS, 720 Nm), "Samsonas Racing" 6-gear sequential gearbox and improved technical solutions that are important in endurance racing. The main goal was to reduce weight, so we are weighing every screw and nut and using a lot of carbon parts.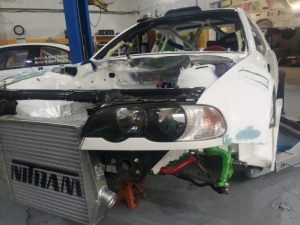 "Flash Racing" is doing nearly all car building and spare parts manufacturing jobs in their base. "At the moment we can't do only painting jobs. We are building engines, manufacturing chassis parts, we are making all composite material parts that we also offer to customers. We have bought a special oven – autoclave where in vacuum we manufacture carbon parts," Artūrs Batraks introduces us to the "Flash Racing" garage.
"We want to do everything with quality. When we started racing there wasn't anyone that we could ask for an advice or a consultation. For example about tire pressure, because nobody in Latvia drives on slick tires. That is why we have to gather all knowledge by ourselves. And I think that we have mastered the BMW E46 and we can build fast and reliable endurance and sprint race cars."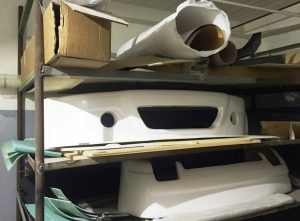 Andis Meilands, organizer of Baltic Touring Car Championship, admits: "Visiting "Flash Racing" we have to admit that regarding professionalism and technical opportunities the team is No1 in the Latvian racing rank. Huge work has been done to achieve high results on the track. As an organizers we hope that the determination of Batraks family will give a positive example for others."
In 2015 standings "Flash Racing" finished in 12th place. In "Diesel" class where Lithuanian teams have always been very strong Latvians were one step short for the podium. With a little luck the team can fight for the top places in overall results. What are the team's goals for 2016?
"We are working to win the overall standings and we think we can do it with the new car. Last year we were on one level in corner speed and braking with top teams but we lacked power in straights and corner exits. With less weight and a bit more powerful engine we will improve in those elements." The team is also planning one 24h event in Europe.
The previous car is offered for a rent. There is an interest already and most likely we will see it on track. The team members reveal the vision of the team: "We want to create a proper racing team with professional service in race weekends. There are many teams in rally and we want to do something similar in circuit racing – give people a quality chance to race."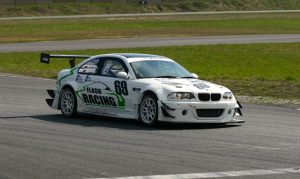 "Flash Racing" motorsports activities are supported by "P&B Port". The team says thanks to its mechanics – Ivars Velme, Lauris Ruskulis, Ivars Kramiņš, Jānis Rozenšteins and Ingus Andrevičs. Also big thanks to all fans and supporters!
See you in Parnu on April 30 and May 1!