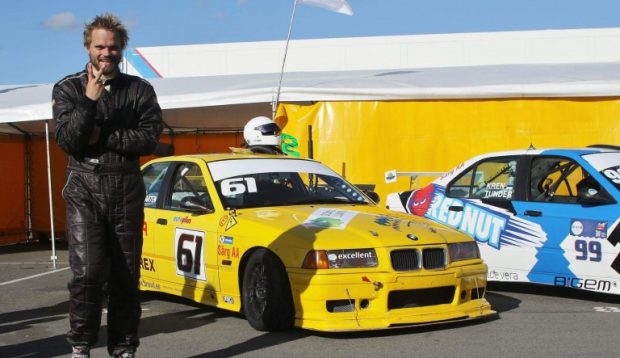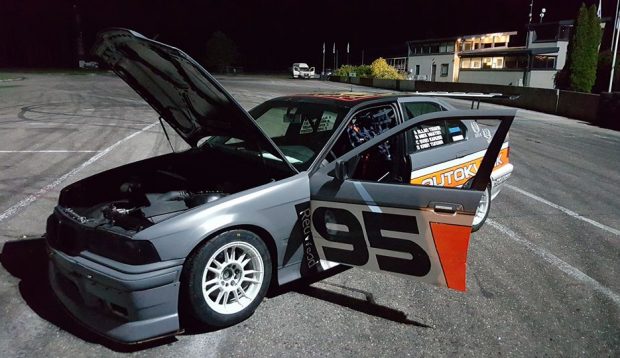 ESTONIANS ARE JOINING THE BALTIC ENDURANCE CHAMPIONSHIP
Baltic Endurance Championship for the last few years has been dominated by the Lithuanians. Step by step the passion for endurance racing has gone over also to the Latvians and Estonians that are building several BMWs for the Baltic Touring Cars Championship (BaTCC) 2016 season. If Latvians are looking more in the direction of "Diesel" class, than the Estonians will join the three-liter class with BMW E46 M3.
We saw Estonian "Vineda Racing" debut at the last round of 2015 Baltic Endurance Championship at the Biķernieki racetrack. Satisfied with the event and its results our Northern neighbors are preparing for 2016. The "Rednut Racing" are coming!
"We are building a BMW M3 according to the "3000" class regulations. Car is being built by "Ants Racing" experienced mechanics Raul Karu and Albert Sarg in Viljandi. Those two guys have built some of the best circuit and rallycross cars in Estonia. We will use "Samsonas Motorsport" sequential gearbox and we have bought body kit from "Flash Racing". Brakes are from "AP-racing" and they are as big as possible to fit with 18 inch wheels," says Mikk Maaten, principal of "Rednut Racing" endurance team.
Mikk Maaten for three years in a row has been second in the Estonian "BMW 325" cup. "Mysteriously bad luck and I have missed out on the title. Next year I am in the new car and in the new team. The target stays the same – first place!" Besides of that he will be the manager for the team in Baltic Endurance Championship, racing only in selected events.
"The idea about endurance racing was born because it's the cheapest and easiest way to go racing outside the Baltic States. Last year we participated in Palanga 1000 km race with our BMW 325 cup car but the brakes on that car were always melting and we made a decision to build a proper endurance race car, because it is a lot of fun!"
The team has set ambitious goals for the first season: "The first time the car is going to be on the grid is Parnu 1000 km race and we are hoping to win our class in that race, but we know that it will be extremely hard with a completely new car. Right now we are not planning full season as we don't have committed drivers yet."
There is an interesting story about how the team decided to race in Riga last September: "The race in Riga was actually a bet between me and Allan Tigane. The champion's car would be racing in the last Baltic Endurance Championship race in 2015. Just for fun and because we love Bikernieki track. Also valuable experience was gained." Estonians, despite several problems, managed to finish the race in 13th position.
The fun race attracted a lot of interest in Estonia and other teams are planning to join. "I know that two more cars are being built. Also we have a lot of interest from other drivers in Estonia to get a seat in our car."
Many Lithuanian teams have extensive experience in endurance racing in Baltics and also abroad. What are three most important things in endurance racing? "Consistency, reliability and fluent pit-stops," Mikk Maaten summarizes the key points.
We wish good luck and endurance for the Estonian team!